Assault Attorney in Livingston, Montana
An Assault Conviction Could Cost You More Than You Think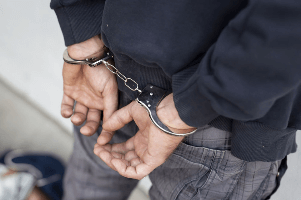 RECRUIT AN ASSAULT LAWYER BASED OUT OF LIVINGSTON, MT PRACTICING IN ALL SURROUNDING AREAS TO BE YOUR ADVOCATE
If you've been accused of aggravated assault or assault with a deadly weapon, you could be facing more than jail time. Your reputation is on the line. That's why it's crucial to ask an assault lawyer for legal guidance.
Jami Rebsom Law Office PLLC represents juveniles and adults facing assault charges in the Livingston, MT area and surrounding areas. She'll work tirelessly to find the evidence needed to plead your case effectively. In fact, attorney Jami Rebsom successfully represented a client who was wrongfully convicted of vehicular homicide in 2017.
Jami has won jury trials throughout Montana and has familiarity in many different courts in Montana, Including criminal defense in Yellowstone National Park, and Federal Jurisdiction.
Find out how she'll defend you as your assault lawyer. Don't let an assault charge destroy your future. If you are in the Livingston, Billings, or Bozeman areas of Montana, contact the Jami Rebsom Law Firm PLLC today and schedule a consultation regarding your case. Call 406-510-0432 today to take the first step.
Have You Been Accused of Child Abuse?
You have a right to seek representation. As your child abuse lawyer, Jami Rebsom will listen to your side of the story and investigate the claims against you. You need her on your side if...
You're facing a restraining or child protection order.

You've been arrested on charges of child abuse.

You feel like you've been wrongfully convicted.
Your child abuse lawyer can tell you if you have a case. Contact Jami Rebsom Law Office in Livingston, MT today to speak with an experienced attorney. Jami Rebsom's Law Office is conveniently located in downtown Livingston, but practice in Billings, Big Timber, Columbus, Red Lodge, Livingston, Bozeman, Deer Lodge, Great Falls, Helena, Boulder, and others.