Family Law Attorney in Livingston, Montana
Avoid Further Heartache by Leaning on a Family Lawyer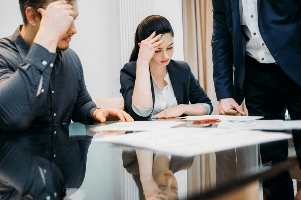 Drawn-out divorce proceedings can take a toll on your family, especially your young children. Working with a divorce lawyer will increase your chances of resolving matters quickly. Jami Rebsom Law Office PLLC represents families throughout the Livingston, MT area in all kinds of complex divorce cases. By choosing her as your family lawyer, you'll rest easy knowing your case is in good hands.
Let's discuss your family situation to figure out the next steps. Our Livingston, MT law firm will take care of your needs throughout this tough process. we travel throughout the area and are happy to assist you with your legal matters. If you are in the areas of Livingston, Billings, or Bozeman, Montana, don't go through your family law situation alone. You can work with an experienced professional to seek a fair and satisfying solution. Contact the Jami Rebsome Law Firm for a consultation.
Call Jami Rebsom Law Office at 406-510-0432 today.
What Do You Think Is Best for Your Family?
Your family lawyer will keep your best interests in mind, so it's important to be on the same page. During your consultation, expect Jami Rebsom to ask you questions about your...
Relationship with your children-this will help her negotiate child support or parenting plans, or develop strategies to defend you against child abuse accusations.

Relationship with your spouse-you'll have a better chance of dissolving your marriage when your divorce lawyer knows the full picture.

Assets and lifestyle-that way, you can walk away from your spouse without losing what's precious to you.
Although these questions may seem personal, they'll help attorney Rebsom understand your priorities. If you are in the Livingston, Billings, or Bozeman areas of Montana, and you need skilled legal representation in your family law matter, contact the Jami Rebsom Law Firm PLLC today and schedule a consultation about your case.